Supporting Suicide Awareness and Prevention
Our Mission
To raise vital funds in support of suicide awareness and prevention, with the purpose being to promote:
HOPE to those who feel hopeless by sharing resiliency information and counselling resources.
HEALING to the bereaved by offering grief information and support resources.
HONOURING the memory of those who have died by suicide by reaching out to the hopeless and hurting
Thank you to everyone who contributed to the 2020 Journey to Hope Event. Visit our Journey to Hope Moose Jaw Facebook page to view the video of the event.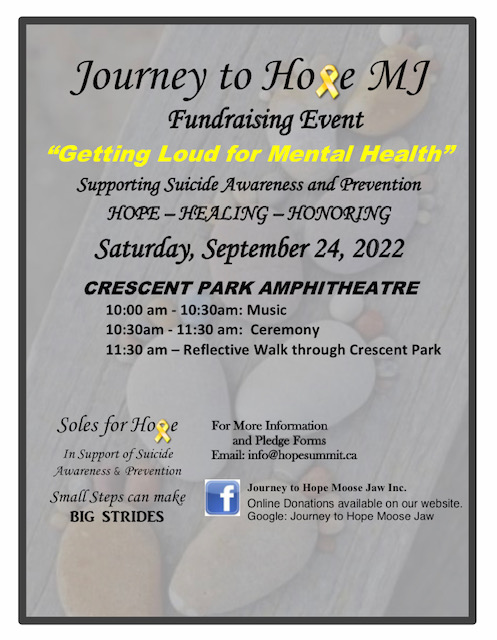 WORLD SUICIDE PREVENTION DAY
In recognition of World Suicide Prevention Day 2015, Journey To Hope was proud to sponsor and host inspirational singer/musician/speaker Robb Nash. Robb and his team engaged with 2000 students who were gathered from over 14 different local schools to hear his message.
The Robb Nash Project encourages young people to make positive life choices and lead lives of significance and purpose through encouraging words, personal stories, videos and music. For more information on the Robb Nash Project visit www.robbnash.com
Learn more from local articles about this inspirational event below:
Listen to Brendan Forbes interview with Robb Nash by clicking the link below: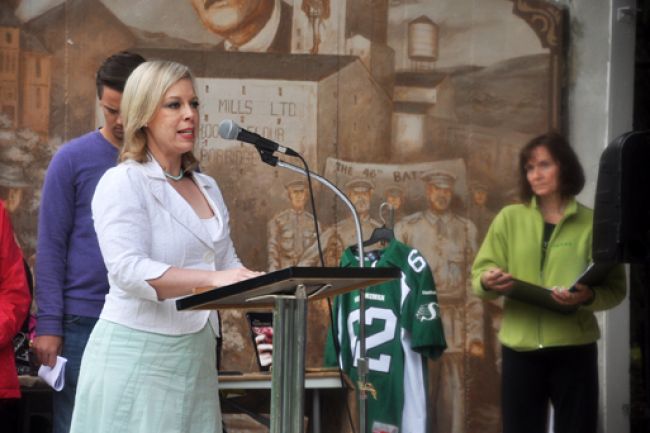 We were very honoured to have Senator Denise Batters join us as one of the speakers at the Journey to Hope fundraising walk event on September 27, 2014. She conveyed a strong message of hope, healing, honouring and support for those who have been left behind by suicide.
Senator Denise Batters is a strong supporter and champion of mental health and suicide prevention. Since 2010, she has helped organize charity golf tournaments that have raised a total of $121,000 in honour of her late husband, former Member of Parliament Dave Batters, who fought anxiety and depression. The funds raised were used to produce and broadcast the following television commercial focusing on awareness about depression and suicide.
(aboveTimes Herald Photo by Lisa Goudy)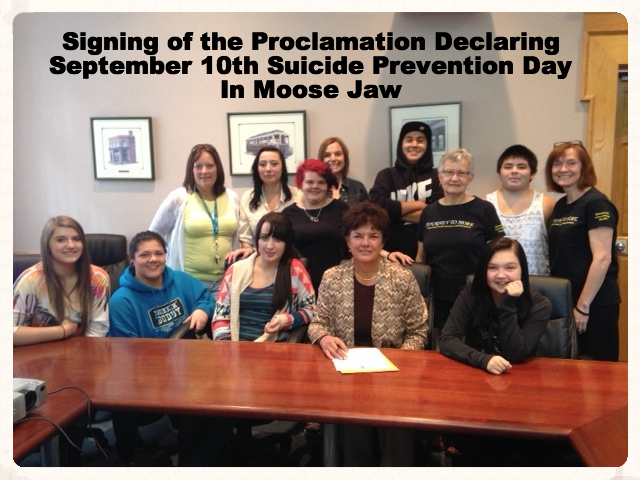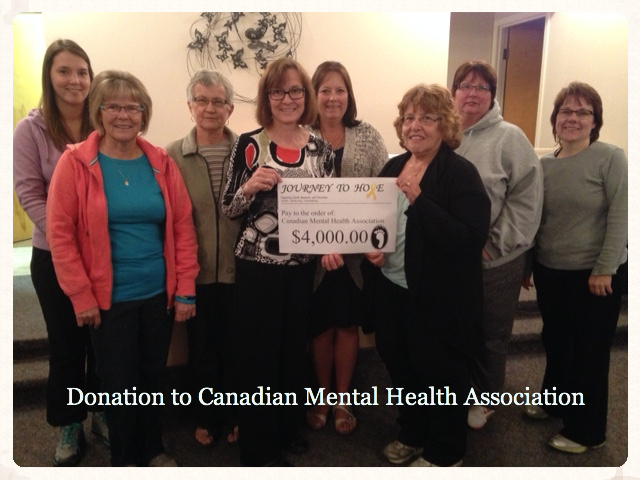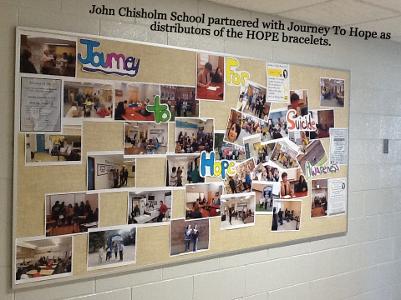 In Memory of Ethan Williams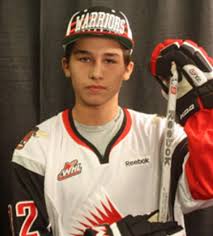 The Moose Jaw Warriors donated all proceeds from their pre-season hockey games to Journey To Hope In Memory of Ethan Williams, Warrior Prospect, who had died by suicide just weeks earlier. Ethan's family is shown(below)presenting a cheque to Della Ferguson of Journey to Hope on behalf of the Moose Jaw Warriors in the amount of $6,575.06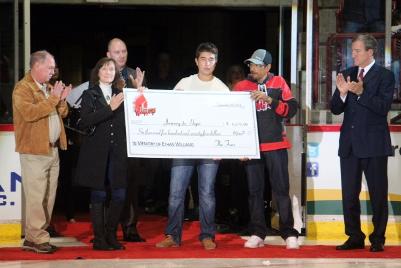 The Moose Jaw Warriors paid tribute to Ethan Williams Memory at their 2014 Season Home Opener. (below)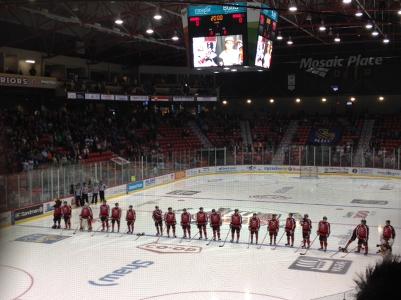 World Suicide Prevention Day
September 10, 2014
Sunningdale School - Moose Jaw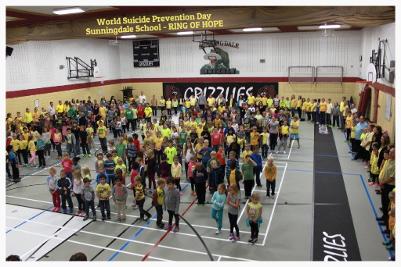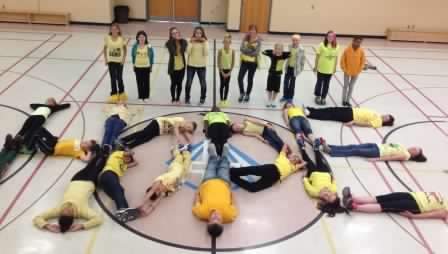 Central Collegiate - Moose Jaw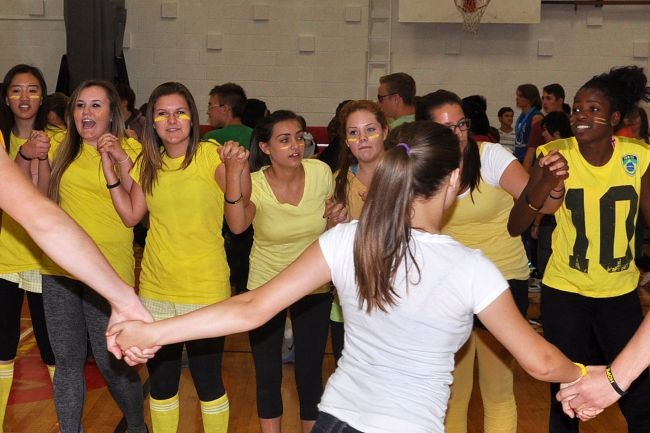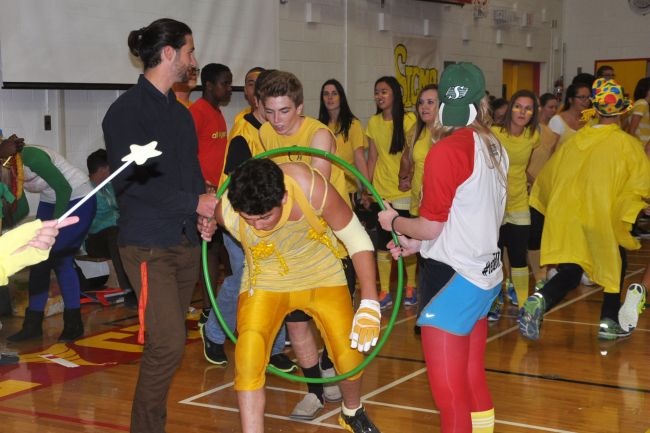 Breaking Down The Stigma - Warriors Get a safeTalk In Suicide Prevention
http://www.mjwarriors.ca/article/breaking-down-the-stigma-warriors-get-a-safetalk-in-suicide-prevention