The HOPE SUMMIT is an event created by the Journey to Hope Moose Jaw, a Suicide Prevention and Awareness committee, with the theme "To Inspire Hope" in mind. The goal of this event is to offer the opportunity for Speakers to share Personally or Professionally about the breaking down of barriers so life can be lived to its fullest potential.
Hope Summit 2020
Singers, Storytellers, Writers, Artists... Inspiring Hope
Stay tuned....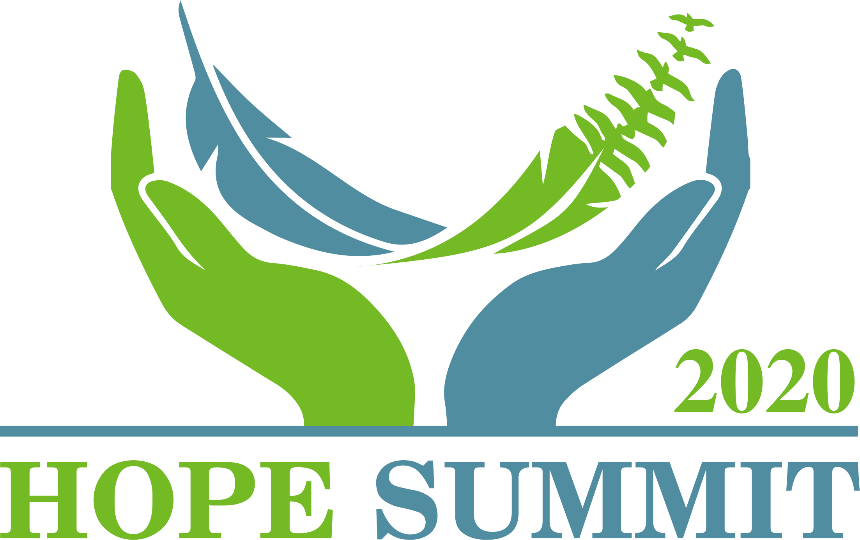 On November 5, 2016 the dream of HOPE SUMMIT became a reality. Below are links to each of the speakers who shared their messages.
COURTNEY BELL
Courtney Bell was born and raised on a farm south of Moose Jaw. She has a large, blended family that loves spending time together – where there are always lots of laughs (usually at her expense). Courtney discovered her love of working with people when she started working at Camp Easter Seal at Manitou Beach. Her experiences at Camp Easter Seal lead her to pursue a degree in Social Work, volunteering in Peru, and working for the Neil Squire Society. In her spare time, Courtney loves to sing, hang out with her dog (Sophie), and try to figure out what it means to be an adult.
LEANNE THOROUGHGOOD
Leanne Thoroughgood was raised in small town Saskatchewan, where she learned from an early age the value of community and helping others. As a young woman, she dreamed of joining the RCMP, but after a diagnosis of a seizure disorder, her career plans changed. She went on to work with Social Services, Big Brothers and Big Sisters, and has been working at 15 Wing Moose Jaw for the past 20 years. Through all this, Leanne has learned that everyone has a story, and that every story – whether of pain or loss – is important to share.
SHAKIRULLAH NEYAMAT
Shakirullah Neyamati is from Afghanistan, but spent much of his early life in a refugee camp in Pakistan. He has a younger brother and sister, but his parents were murdered when they were very young. They were raised by his uncles, who thought of them as a great burden, and so they were not treated very well. Shakirullah had a very difficult life, often forced into hardships with no other choice, no alternatives, and sometimes, no hope. But Shakirullah survived, and today he is thankful that his children will have a very different story. By sharing his story, he hopes it may help others to find comfort and peace in their lives.
LAURA HAMILTON
Laura Hamilton is an emerging artist in Moose Jaw. Her artwork can be found in different venues around Southern Saskatchewan. Although Laura has always been creative, it wasn't until she was diagnosed with postpartum depression that she found her own unique style of painting. Her inspirations come from everyday life. They are interpretations of graceful, soulful beings. Laura shares her journey to self discovery in hope that she will inspire others to listen to their true calling.
LORI DEETS
Lori Deets has a passion for helping others. In her work, Lori uses her experience with addictions, poverty, and single parenting a child with behavioural difficulties as tools to guide, mentor, and lead others to find their own path. Lori shares her journey, struggles, and triumphs with addictions and how she became the independent woman she is today. Change, however daunting, is possible. She believes our journey in life is often uneven and rough, but learning to continue on when we stumble is the key to finding success.
JAN STEWART
Jan Stewart was born and raised in Regina, Saskatchewan, but has lived in Moose Jaw for the past 30 years. She is a wife, a mother of three, and a grandmother of eight. Jan works as a teacher and a school administrator in the Prairie South School Division, but she is also very active in the community as a member of the Journey to Hope team and as the chairperson of the local CMHA board of directors. She sees herself as an ambassador of hope in both her professional and personal life. After Jan's son died at the age of 29, she discovered the power of extending grace and expressing gratitude.
KARMEN KRAHN
Karmen Krahn holds a Masters degree in theology from a Mennonite seminary. As a minister and now as counsellor, Karmen has accompanied many in their journey of grief. Karmen believes that imagery transcends the limits of language – limits that may occur because of disability, culture, childhood, and the inexplicable experience of trauma and loss. Author of Proclamation by Design: The Visual Arts in Worship, Karmen is deeply committed to finding meaningful symbols, and designing ceremonies that have the power to transform. Karmen serves as Behaviour Consultant for Prairie South School Division.